Third Blog Post – Gossip Girl's Lack of AA Representation
December 7, 2019 at 11:14 pm Leave a comment
Gossip Girl is a television show that aired on the CW Network from 2007 to 2012. The show centers around five teenage characters living in Upper East Side Manhattan as they navigate the end of high school and college decisions. Gossip Girl, a website that posts anonymous tips about these high schoolers and their friends, remain a mystery, and the show works to uncover who Gossip Girl is. The main characters include Serena Van der woodsen (Blake Lively), Blair Waldorf (Leighton Meester), Chuck Bass (Ed Westwick), Dan Humphrey (Penn Badgley), and Nate Archibald (Chace Crawford).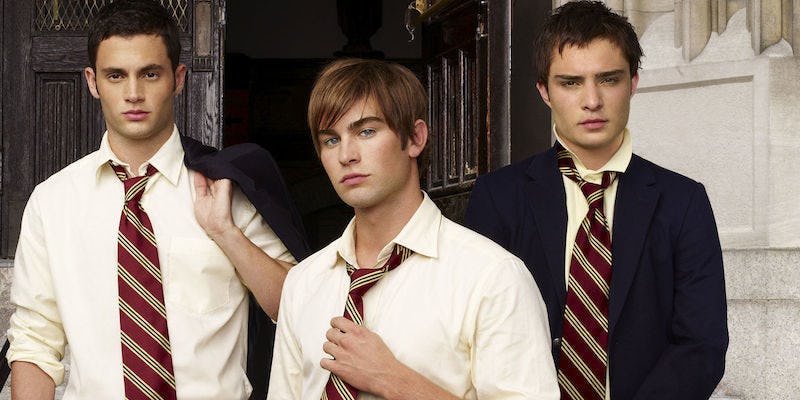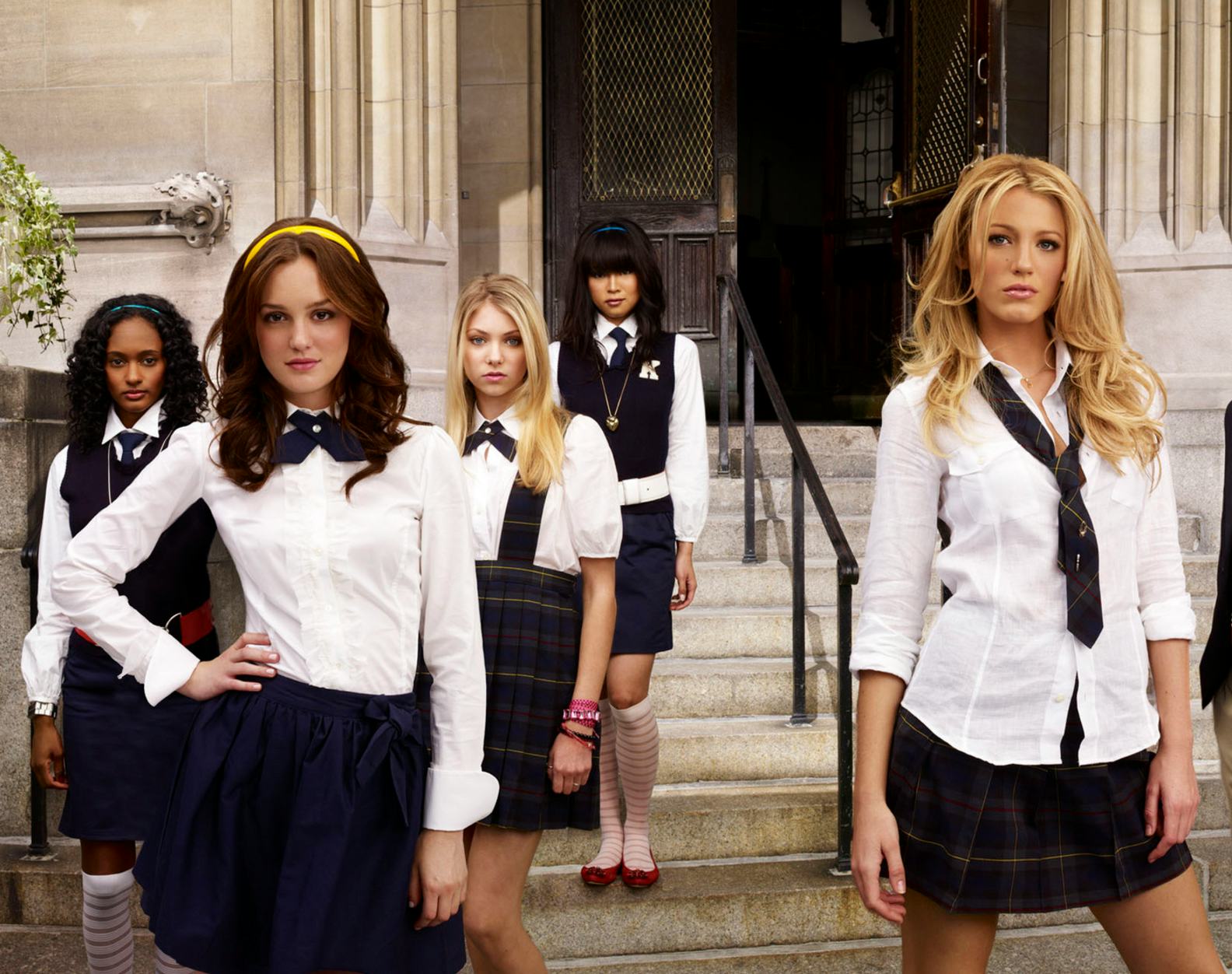 The only Asian American character on Gossip Girl is a minor character named Katia "Kati" Farkas played by Chinese American actress Nan Zhang. Kati is often shown in a group with Blair, Penelope, Isabel, Hazel, and Nelly, known to the audience as Blair and her minions. Kati's role in the show is minor and mainly includes her doing mundane tasks for the main character Blair Waldorf. One of the more notable scenes is when Kati allows Blair to host a Japanese themed party at her house, complete with sushi chefs and Japanese themed decor. According to the Gossip Girl wikipedia, Kati is never portrayed on screen without some connection to Blair Waldorf. Kati is thought of to be the token Asian American character (as the main cast has a lack thereof) but is often portrayed as a 'servant' for Blair Waldorf, a white main character. This reinforces the stereotype that Asians are subordinate to their white counterparts, a topic that was heavily explored in Wong SinSaang. Kati is also extremely whitewashed and can be considered a 'colour neutral' character, meaning that her race and background is irrelevant to her character.
Furthermore, the lack of any person of colour character in Gossip Girl is problematic in itself. As aforementioned, the five main teenagers are white Americans and all the parents show (also somewhat major characters) are all white. Although this represents the very real situation in the Upper East Side, the show reinforces the idea that Asians or any person of colour isn't rich enough to exist in the same world as all of these characters. Although the show has stopped airing as of 2012, it provides a case study for the types of television and media we present to the younger audiences of society. The lack of diversified representation in television shows mean that younger Asian Americans won't be able to find someone that looks like them and/or can't relate to any of the experiences shown. Television shows such as Stranger Things and The Office have portrayed a diverse array of races, but popular media still has a long way to go for equal and fair representation of all races and ethnicities.
Katie Eu
Entry filed under: Uncategorized.